Payment Terminal Stands & Wall Mounts
Raising the Bar for Checkout Lanes
HAT Design Works has created universal payment stands and payment terminal stands for all leading terminal manufacturers. Our belief is that your terminal stands should work with the device line you currently have, so we've created a complete lineup of choices for our clients. While our stands vary based on terminal manufacturer, there are consistent qualities you can find in each of our payment terminal stands and wall mounts.
Durable
Our payment terminal mounts are ruggedized to withstand even the busiest retail and restaurant environments.
Secure
We craft our terminal stands to give access to the functions you need while securely enclosing and supporting your hardware.
Flexible
Each of our stands is equipped to tilt and swivel to adjust to each user's needs.
Excellence
Each of our products comes with a 10-year warranty to protect your investment. We stand behind the craftsmanship that goes into each of our products.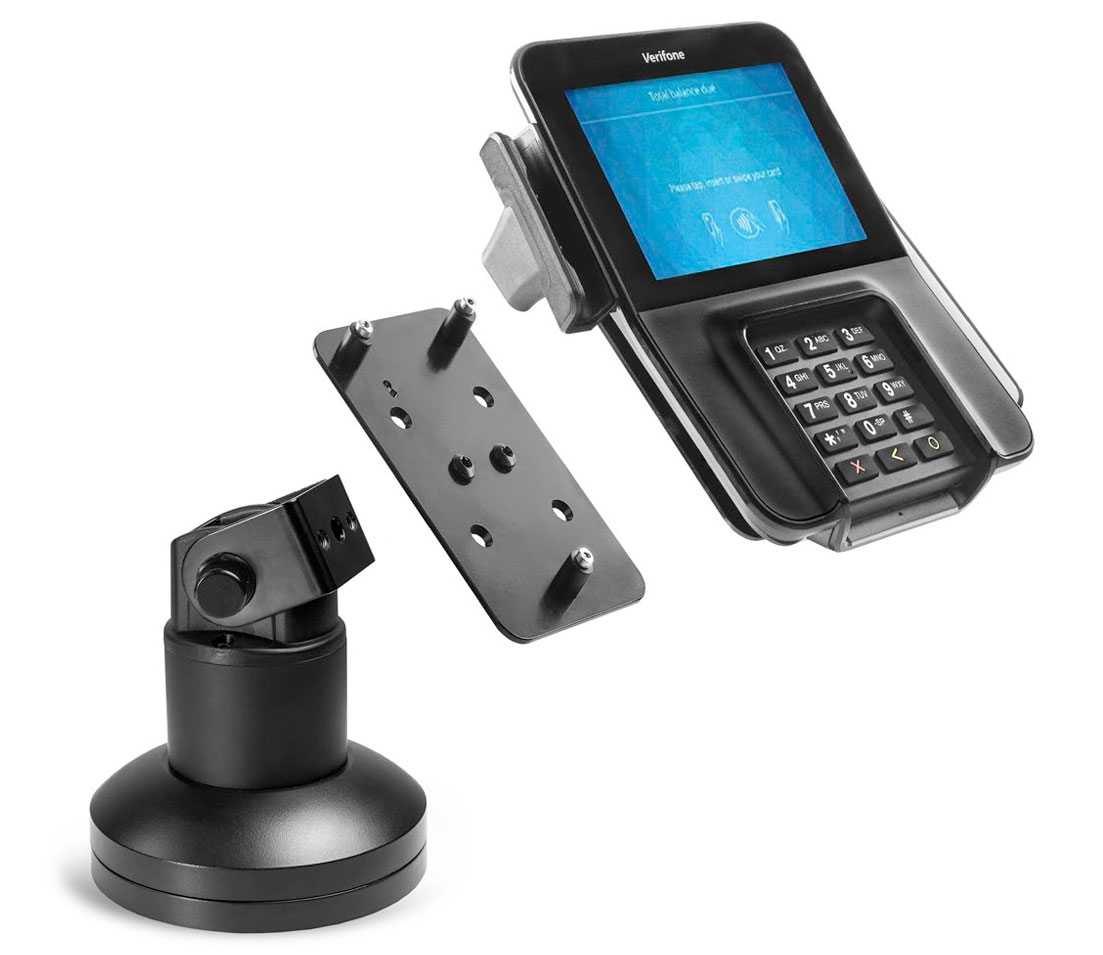 Choose from
Countertop & Wall-Mounted Payment Terminals
Countertop Terminal Stands
Whether you select a universal mount or a manufacturer-specific mount, our products are created to have a compact footprint with discrete cable management.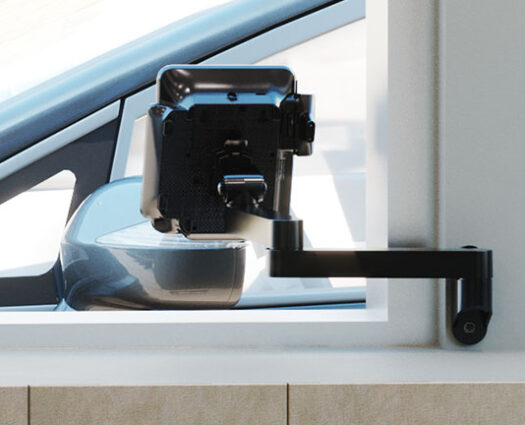 Wall-Mounted Payment Mounts
Offer a fresh, efficient, customer-first checkout experience when you opt for wall-mounted payment stands. Our hardware offers secure mounting and durable design details.
Payment Terminal Stands
We created stands for Ingenico, Verifone, Equinox, as well as other leading manufacturers. Browse our solutions by manufacturer today.
Wall-Mounted Payment Terminal Mounts

Our wall-mount stands offer customizable solutions that securely mount to the wall. Combine with accessories like flexible extension arms for even more customization options.

Working with HAT Design Works

We created multiple solutions for our clients who want to redesign their checkout processes and improve customer experiences. Our payment terminal stands offer the flexible, sleek options that you need and want from a terminal mount. Reach out to us today and we can help you design the checkout experience your business needs.