Convenience Store POS Hardware
HAT Design Works creates optimized, organized checkout lanes for convenience store POS systems so businesses can focus on putting the customer first. With a focus on ergonomics, checkout efficiency, and ease of use, our designs speak for themselves.
We have a broad range of solutions for convenience store POS system mounts for teams that want to streamline checkout processes. Our hardware is built to withstand regular wear and tear of retail settings while being flexible enough to upgrade with technology. Our long-lasting solutions deliver a low total cost of ownership (TCO) and extended ROI. Work with our qualified team of engineers today to find your perfect solution in our catalog or create a custom configuration to fit your needs.
Whether your sights are set on updated checkouts or self-checkout kiosks, HAT Design Works can create a product for your application. We've successfully helped clients rework checkout stands to promote upsell opportunities, for example, designing systems with tablet mounts that swivel from self-checkout to assisted checkout modes. The HAT team brings this type of creative design and engineering to every project. So let's build your personalized checkout hardware solution today.
Explore Convenience Solutions
Our creative solutions address all the pain points that convenience stores face. From adjustable kitchen display system mounts to flexible payment terminal designs, we have the right solution for the job at hand.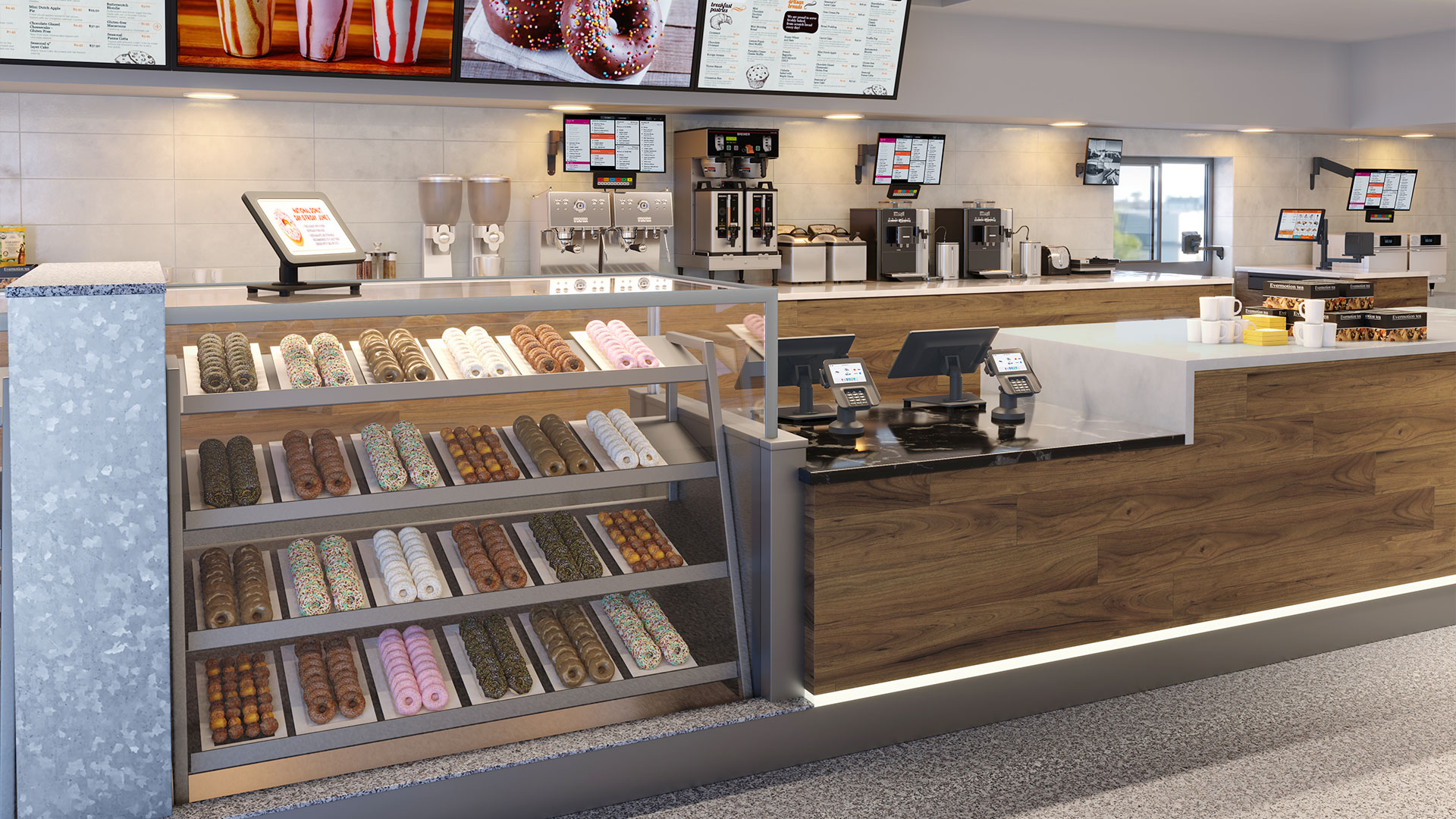 Ready to explore the wide array of offerings we've created for our retail customers? Dig into a free copy of our most recent product catalog to explore all of our customizable, configurable options.
Convenience Solutions
Ready to dive even further into our product offerings? Click on the listings below to see more details on our products that help convenience stores take their operations to the next level of efficiency and customer satisfaction.