Monitor Arms
& Display Mounts
Elevated Aesthetic
At HAT Design Works, we create monitor arms and display mounts that are dependable and sleek. Our product lines are configurable, allowing you to create the perfect solution for your needs. When your business needs custom products, our engineers work directly with your specifications.
Durability
Our monitor arms and display mounts are designed with ruggedized features that withstand heavy-use environments.
Security
Our mounts have robust construction that protects your investment – the monitor arms and mounts stay secure while remaining accessible to customers.
Flexibility
Tilt and swivel options allow easy maneuverability to fit all users' needs.
Craftsmanship
All HAT Design Works monitor arms are backed by a 10-year warranty. We stand by our products well after they're designed and installed.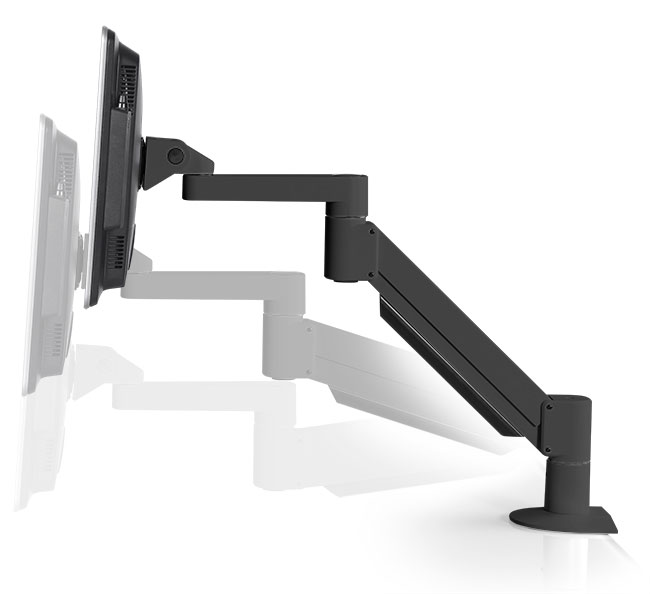 Choose from
Dynamic & Static Monitor Mounts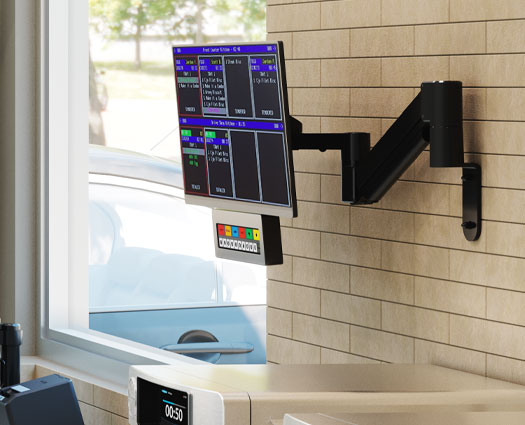 Dynamic Monitor Arms for Countertop or Wall
Our flexible monitor arms offer instant height adjustment and effortless positioning of the display. Most arms include a mount that can be configured for countertop or wall mounting. Ideal for kitchen display systems or anywhere flexible monitor positioning is needed.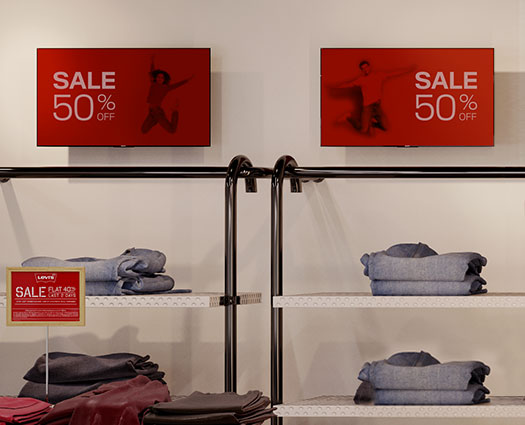 Static Monitor
Wall Mounts
The static wall mounts offers the ability to place the monitor just how you need it. Rotate, pivot, and articulate the display to the ideal viewing angle. Perfect for advertising displays or digital menus.
Monitor Arms
Explore HAT Design Works monitor arms to find your perfect fit today. From countertop, wall or under-table mounted monitor arms, we have a wide variety of flexible solutions for your needs.
Wall Display Mounts

We created several different display mounts that offer robust construction, ideal for high-traffic retail or restaurant environments.

Hardware You Can Count On

HAT Design Works only fabricates the best options for our customers. We've created lines of monitor arms and display wall mounts to fit any and every retail environment. We stand by our products and services so steadfastly that we offer a decade-long warranty with our solutions. If you're ready to get started on your next project, whether configured from our catalog or created from scratch, reach out to us today.