Hospitality Solutions for POS Hardware
HAT Design Works creates sleek, space-saving restaurant POS hardware. Our team engineers kitchen display system (KDS) mounts, payment terminals, monitor mounts, and more that take up as little space as possible at the point of sale with all the features you need.
We work with clients to customize our current hardware lines to their needs or to create bespoke solutions crafted for their business. Our restaurant POS hardware is ruggedized to withstand busy environments, from quick serve checkout to tableside tablets for self service. That craftsmanship can be found in the kitchen too where you can find our KDS mounts, created with flexible features designed for heavy use.
Our process for crafting your POS hardware solutions involves you and your team every step of the way. We work directly with our clients to create restaurant POS hardware that fits all their needs and elevates their business. Our designs are flexible and intuitive so that your team can focus on customer service. Let us show you the HAT Design Works difference today.
Explore Hospitality Solutions
Use the interactive model below to explore some of our restaurant POS hardware, payment terminal stands, and wall mounts.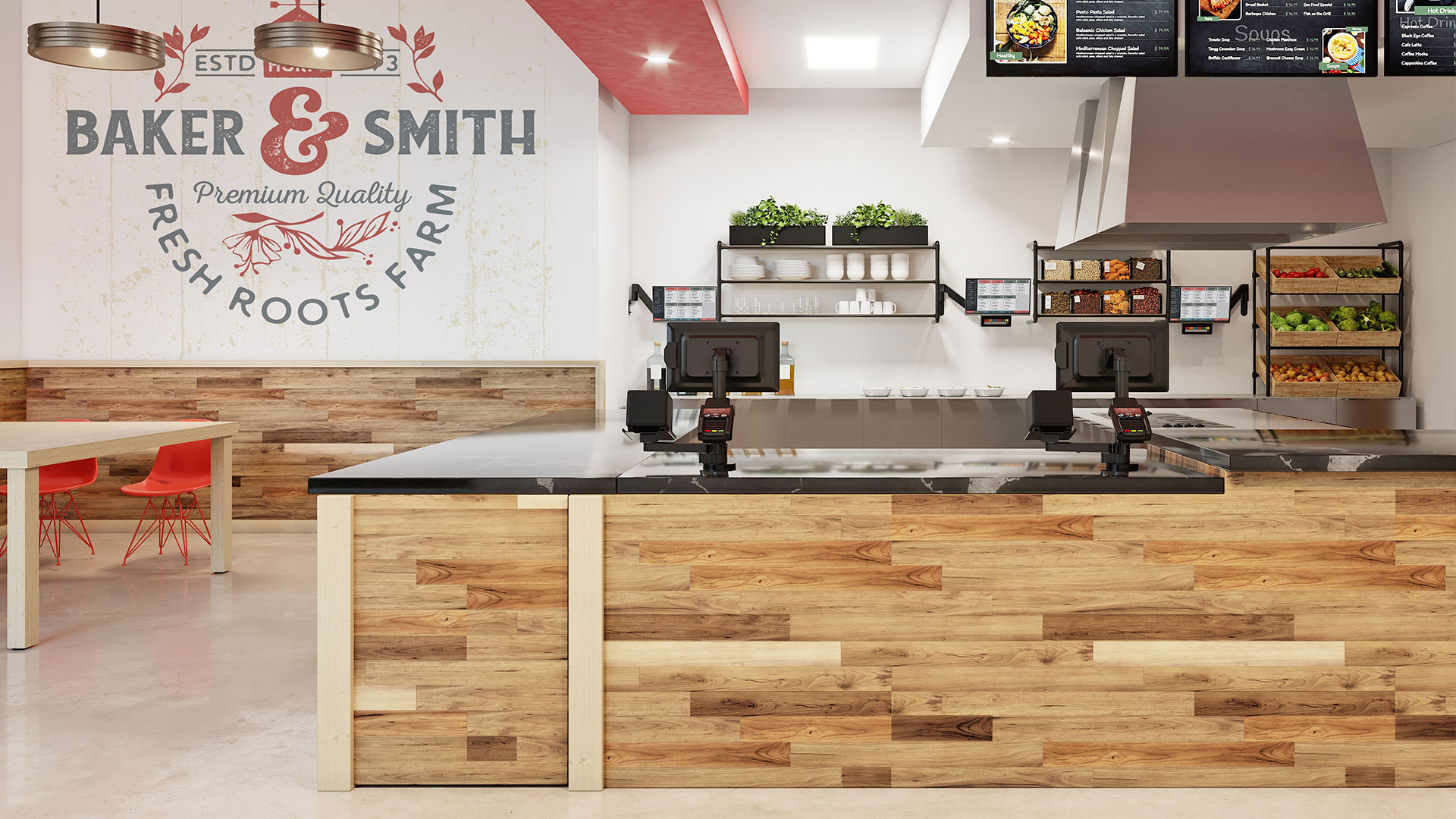 Ready to explore the wide array of offerings we've created for our hospitality customers? Dig into a free copy of our most recent product catalog to explore all of our customizable, configurable options.
Hospitality Solutions
Our POS hardware lines are created to meet every need in a restaurant space. From tablet enclosures to POS pole mount systems, we create streamlined hardware for our clients. Explore our product groups for yourself and you'll find excellent design and attention to detail that can take your business to the next level.