Free e-book
How to Get the Most From a Kitchen Display System in Quick-Service Restaurants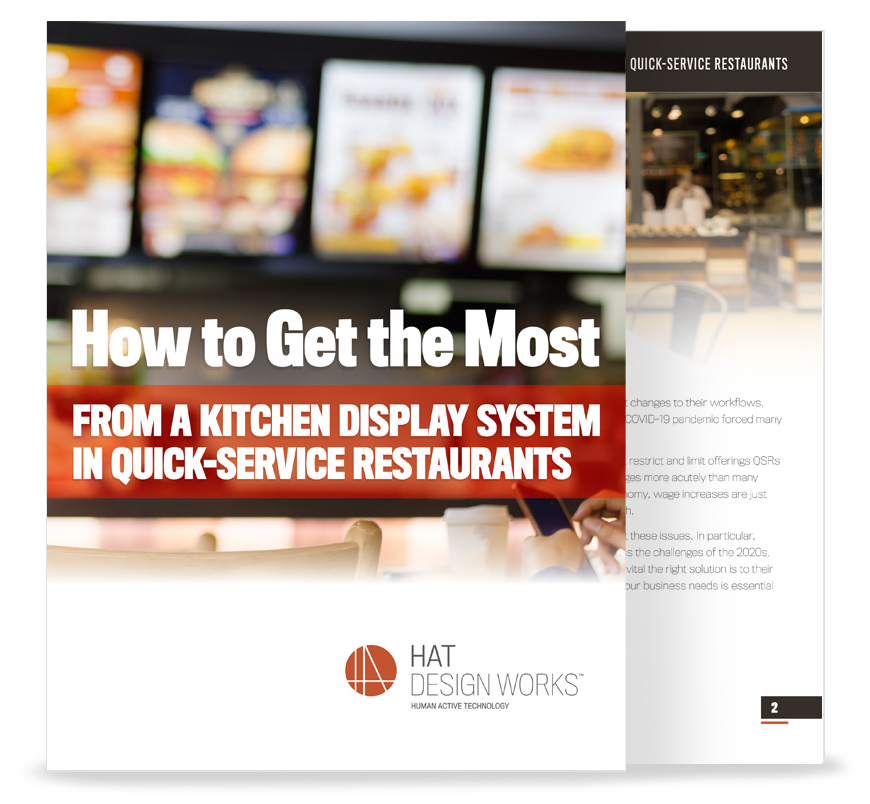 Explore the Benefits of Modern, Ergonomic KDS Solutions in this Free Resource
Many QSRs have adopted new technology solutions to help combat issues that the food and beverage industry are currently facing.
In particular, restaurants have deployed kitchen display systems (KDS) to address the challenges of the 2020s, and businesses that adopted modern KDS platforms now see how vital the right solution is to their operations. You'll find that a kitchen display system customized to your quick-service restaurant (QSR) needs is essential to increasing efficiency and keeping business running smoothly.
This free ebook includes information to help you:
Prioritize the features of a KDS that are critical to your QSR business.
Evaluate the features of an ergonomic, customized KDS system.
Pinpoint space-saving needs that are unique to your business.
Address health & safety concerns when you use optimized, durable KDS solutions.