Free e-book
5 Key Considerations When Designing Your POS Checkout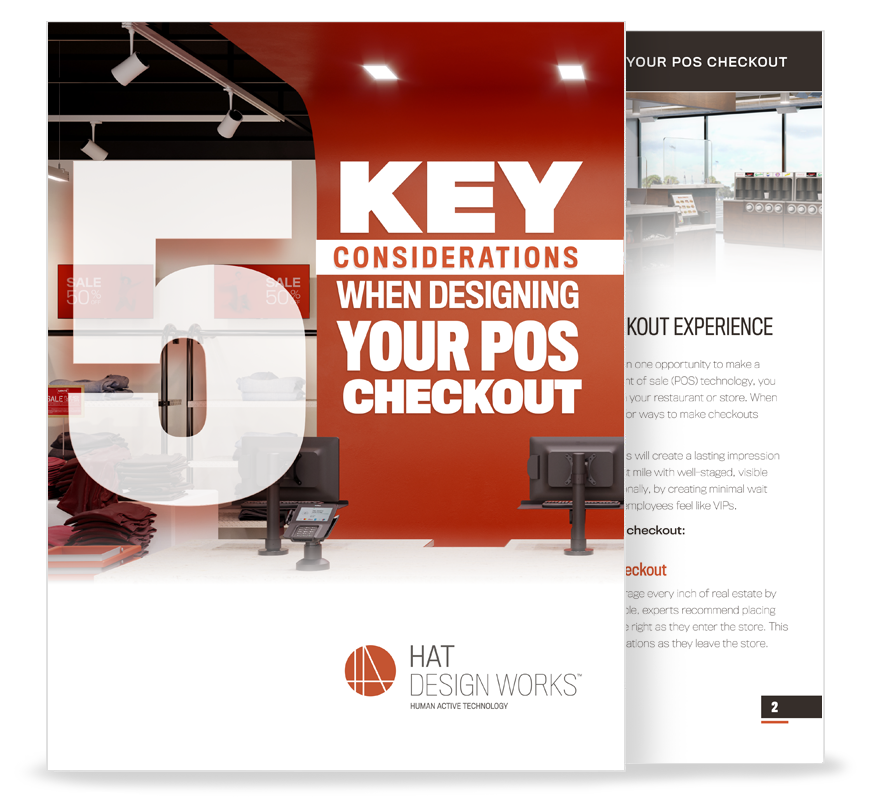 A well-designed checkout experience gives your business more than one opportunity to make a positive first impression. With a bit of planning and leading-edge point of sale (POS) technology, you can repeat your welcoming message across multiple touchpoints in your store. When designing your store's layout, begin with the end in mind by looking for ways to make checkouts enjoyable and frictionless for your customers and staff associates.
In this free resource we highlighted five things to keep in mind when designing your POS checkout experience, including:
How to prioritize customer and employee health and safety.
Design factors that help create an experience to upsell.
Choosing the correct POS form factor.
Get started designing a better POS checkout experience for your business today. Fill out this form to download your free copy of this resource.